Hits: 326
Roll-up systems
It is great at fairs, events, conferences and professional sales campaigns. He is a very good "attendant" for field work. The banner graphics are well protected in an aluminum case and are very easy to pull out for display. Install the roll-up systems in less than a minute it is ready for presentation.
Exposing different banners repeatedly on the same system is possible.
It is available with both a face and a double face. Can be delivered with or without print.
Dimensions:
85 x 200 cm
100 x 200 cm
120 x 200 cm
150 x 200 cm
Pop-up systems
Modular pop-up systems
– aluminium frame
– full color printing included
– 2 spots 50W included (not for tower)
– textile trolley included
– 2,3 m height
– 3x3 straight / curved – 344 x 230 cm printing dim. – 26.5 kg
– 3x4 straight/curved – 414 x 230 cm printing dim. – 30.5 kg
– tower – 180 X 230 cm printing dim. – 16.6 kg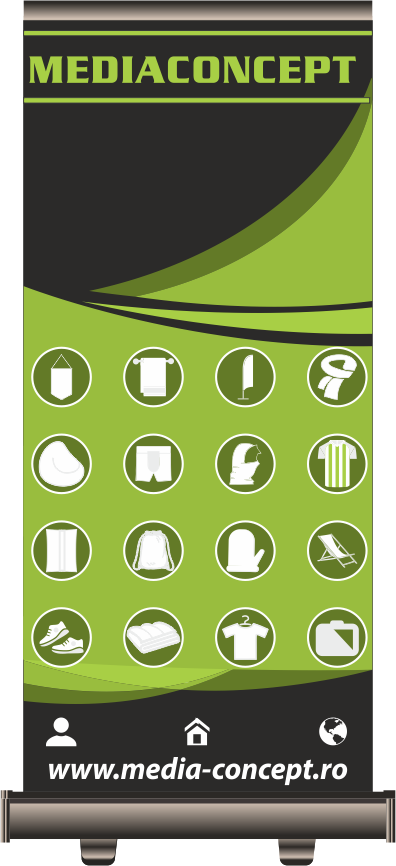 You might be interested in the following products: